AutoCAD , the Industry standard software to implement CAD is used for 2D Drafting , 3D Modeling , Rendering and Visualization . In this course you start from the basics of AutoCAD 2D , You can practice commands by solving assignments , You learn to make Building plan , Mechanical drawings , Plotting these drawings in different scales etc.
In AutoCAD 3D you learn 3D Modeling commands , by doing projects . Best practices are shared .
In 3DSMAX this 3D model is imported to 3D Studio MAX Software where in you provide Cameras , Lights and Materials . You will also get good Introduction to 3D Studio MAX , Learn the technique to assign materials , practice different type of lighting , Create a Camera animation for dynamic visualization . After rendering , a still image is captured from 3D Studio MAX which is edited and Enhanced using Adobe Photoshop software to make it Photo realistic . This entire tutorial series is divided into three sections , in which the best of each software is well utilized .(AutoCAD for accurate 3D modeling , 3DStudioMAX for Rendering/Animation and Adobe Photoshop for Photo editing and Enhancement)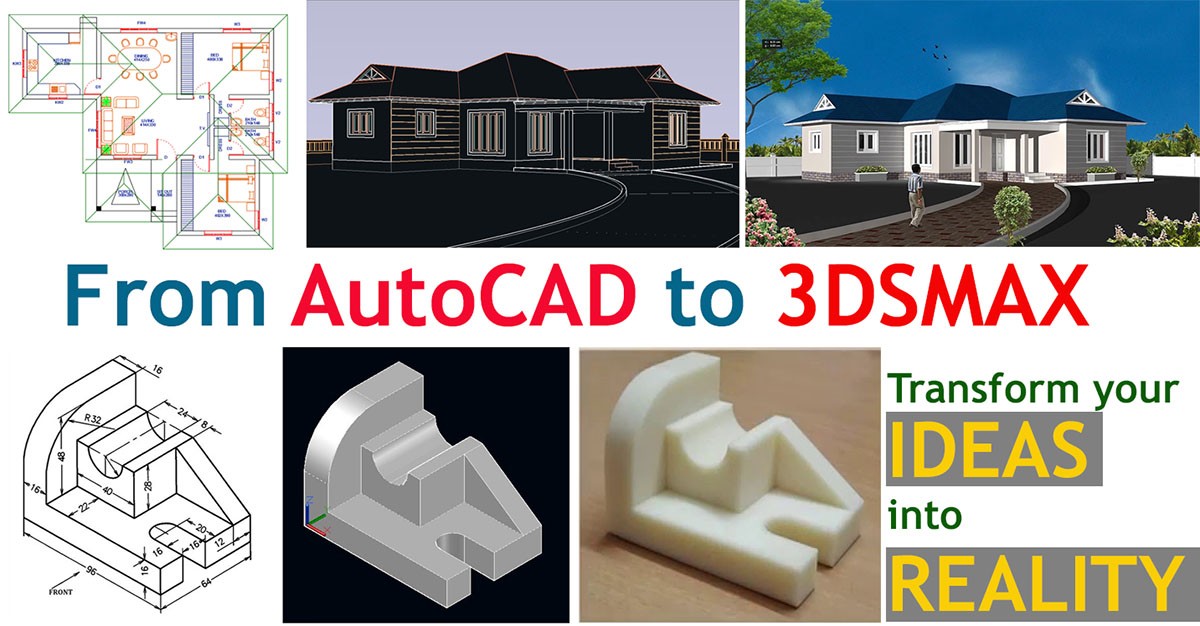 To learn this Bundled course you don't need to know any of these software . Everything is is well narrated in easy to understand video tutorials . When you complete this course you will be in a confident position to create photo realistic views and Camera animations for your Civil / Architectural Projects which will help you conduct professional quality presentations

Once you take up this course , you will get 2 more courses free . Modeling a double storied residence and 3D kitchen

The content of this course will be periodically upgraded , Those who Enroll this course will get those contents free
Once you Enroll this course , you will get lifetime access to all the contents , You can contact me through my mail sabeercad@gmail.com , or whatsapp +919895835350 to make any further clarification .